Folding Cartons
Choosing MKD International for your folded carton needs means that you want your product to get noticed by your customers. We work with you to ensure your product receives the greatest brand visibility possible, while adhering to highest standards of quality.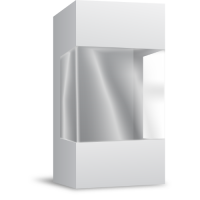 Available Grades
Folding cartons are available in a range of grades and materials, including the following:
Features
Here are some the various options and special features available with our folding cartons:
Pre-glued
Manufactured flat
Folded or perforated
Window patching
Durable
Lightweight
100% recyclable.
End Uses
Folding cartons are well-suited for the packaging of lightweight products, such as:
Electronics
Cosmetics
Fragrances
Health and beauty products
Pharmaceuticals
Over-the-counter products
Folding cartons come in an array of shapes, sizes and finishes, with each style using its own arrangement of folding techniques and customized features. At MKD International, we are experts in helping you identify the appropriate folding carton style and material to help your product's packaging stand out in the crowd. Through a completely customized process, your folding carton is specially designed to fit your every need.
For more information about folded cartons or to request a free sample, contact us today!