Litho Label & Top Sheet Lamination
MKD's choice in the Litho Lam labels and top sheet is perfect for displaying high-quality graphics finished on corrugated box. The smooth coating prints with an eye-catching, high-gloss finish that looks vibrant and attractive on store shelves.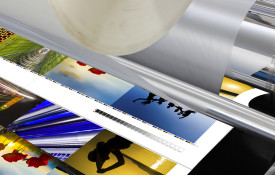 Features and Advantages
High print gloss
High brightness
Excellent folding properties
Developed for high speed lamination
Multiple grades to fit the right application
Application
Litho lamination to corrugated board
With a number of options to choose from, MKD International is ready to meet your structural and design needs to make an impact with your product's presentation. We are proud to offer high-quality solutions for your litho label and top sheet lamination needs. Simply give us a call to start your project now!